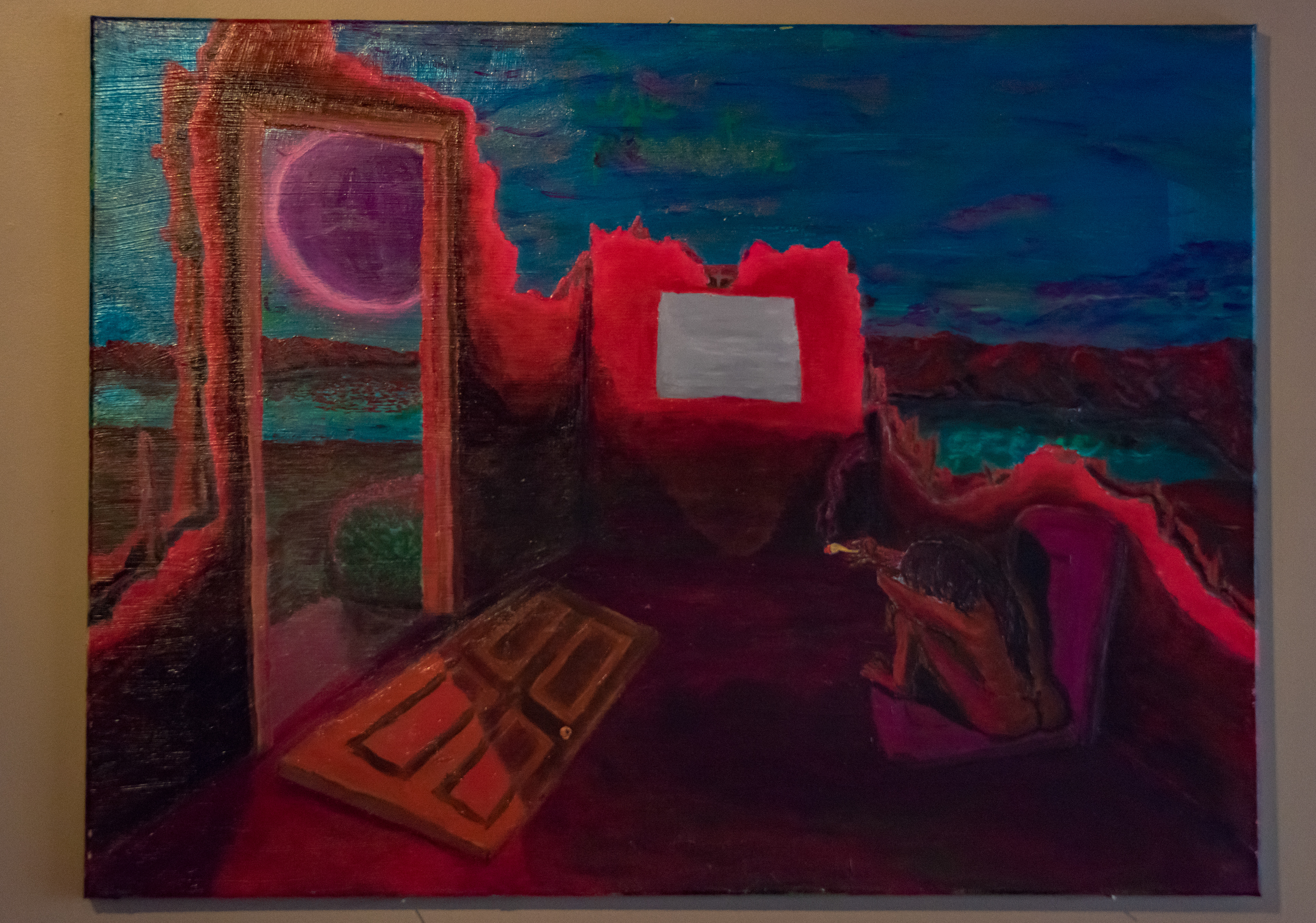 Que planetas? (what planets?) 2021
oil pastels and Oil and acrylic paint on canvas 
* this piece is a Collaboration with Neil Constantine
El blanquito (the whitie) 2021
Oil paint on canvas, plaster of paris and gold leaf
* golden mask as a privilege, falling down.
Oil paint on canvas,  feathers, plaster of paris and coper leaf
* during the pandemic our desire to travel helped to spread the virus faster.  we couldn't  help us.
Niñ0 Covid (Covid boy) 2021
* "even a broken clock, gives de right time twice a day". my needles stopped in Peru and New York. 
chin-guard tu madre (2020)